The cleaning liquid in the ultrasonic bath is pumped back into the ultrasonic bath via a pre-filter and a fine filter. The pre-filter protects the centrifugal pump from coarse contamination, while the fine filter reliably removes the particles from the cleaning liquid.
The waste water limit values are not undercut by this. The filtration units FA 16 to FA 320 each consist of the basic unit FA 610 or FA 620 and the connection set APF for connection to the ultrasonic bath.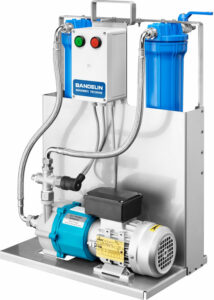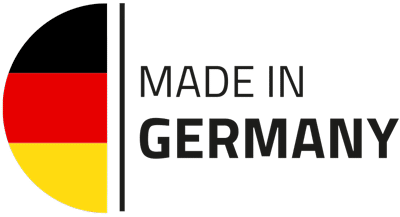 We - a Berlin-based family business in its third generation - specialise in the development, manufacture and distribution of ultrasonic devices, corresponding accessories and application-specific cleaning and disinfection preparations. The high vertical range of manufacture, a modern production facility and motivated employees distinguish us and are guarantors for constantly new quality products.