Homogenisation, deagglomeration, emulsification, suspension, acceleration of chemical reactions or disruption of cells, bacteria, fungi or spores are the main areas of application. Greatly reduced process times and quickly available reproducible results make SONOPULS ultrasonic homogenisers indispensable for modern processes and analytics.
Structure of an ultrasonic homogeniser
Ultrasonic homogenisers fulfil a wide variety of tasks in everyday laboratory work. The range of devices is correspondingly diverse. Understanding the basic design of the homogenisers and the resulting application-related selection of the individual components is the basis for successful application.
Ultrasonic transducer
Conversion of the electrical voltage supplied by the generator into mechanical oscillations of the same frequency.
Ultrasound generator (control module)
Conversion of recorded low-frequency mains voltage of 50 or 60 Hz into a high-frequency voltage of 20 kHz. Control and display of all
Process parameters and procedures.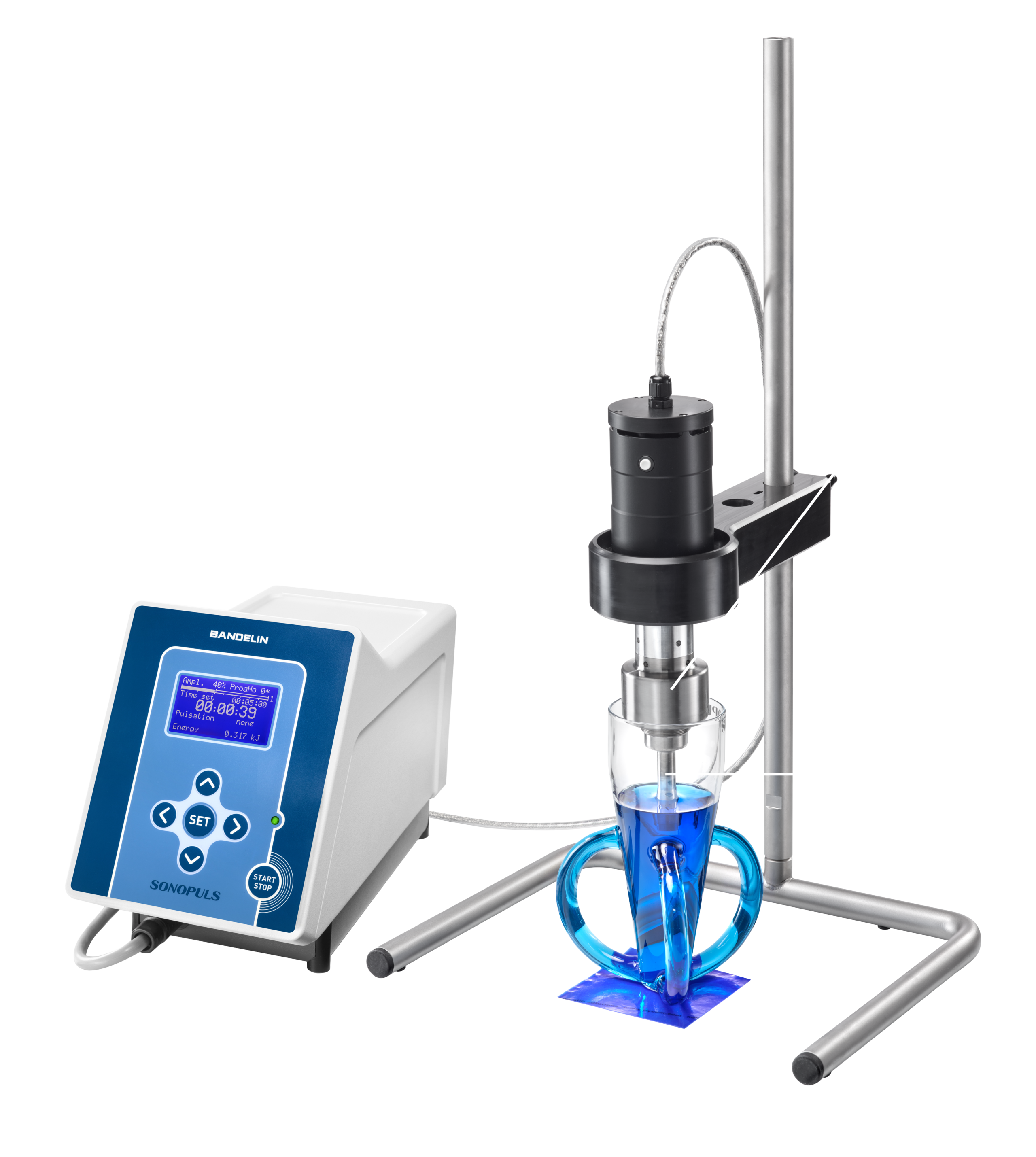 Step and booster horns
They amplify the vibrations coming from the ultrasonic transducer. The amplification level of the amplitude depends on the design.
Sonotrodes
They transmit the mechanical vibrations into the sample. The radiating surface is only at the tip, not at the sides. A high amplitude means a particularly intensive sonication. Due to their geometry, some sonotrodes can achieve multiple amplitude amplification. The sonotrodes thus achieve the highest ultrasound power densities in liquids.
Ultrasonic homogenisers for versatile applications
Certain substances can be specifically destroyed, lengthy procedures can be accelerated, the result of many reactions is improved. In the sample to be sonicated, particle sizes can be achieved not only in the μm, but also down to the nm range! BANDELIN supports you with its many years of know-how in the field of ultrasonic homogenisers in finding the solution for your special application. SONOPULS homogenisers with amplitude control 10-100 % and actual value display, pulsation, AMPLICHRON® circuit (guarantees constant amplitude independent of changing conditions), integrated timer, remote controllable.
We will be happy to provide you with loan units for practical testing.
Areas of application
Disruption of cells, bacteria, viruses, tissue
Production of finest emulsions
Homogenising substances
Degassing of liquids
Sample preparation for particle size analysis
Acceleration of chemical reactions
Sample preparation for waste water analysis


Further information is available on our info page on the use of ultrasound homogenisation in laboratory practice, in our laboratory brochure and the application guide.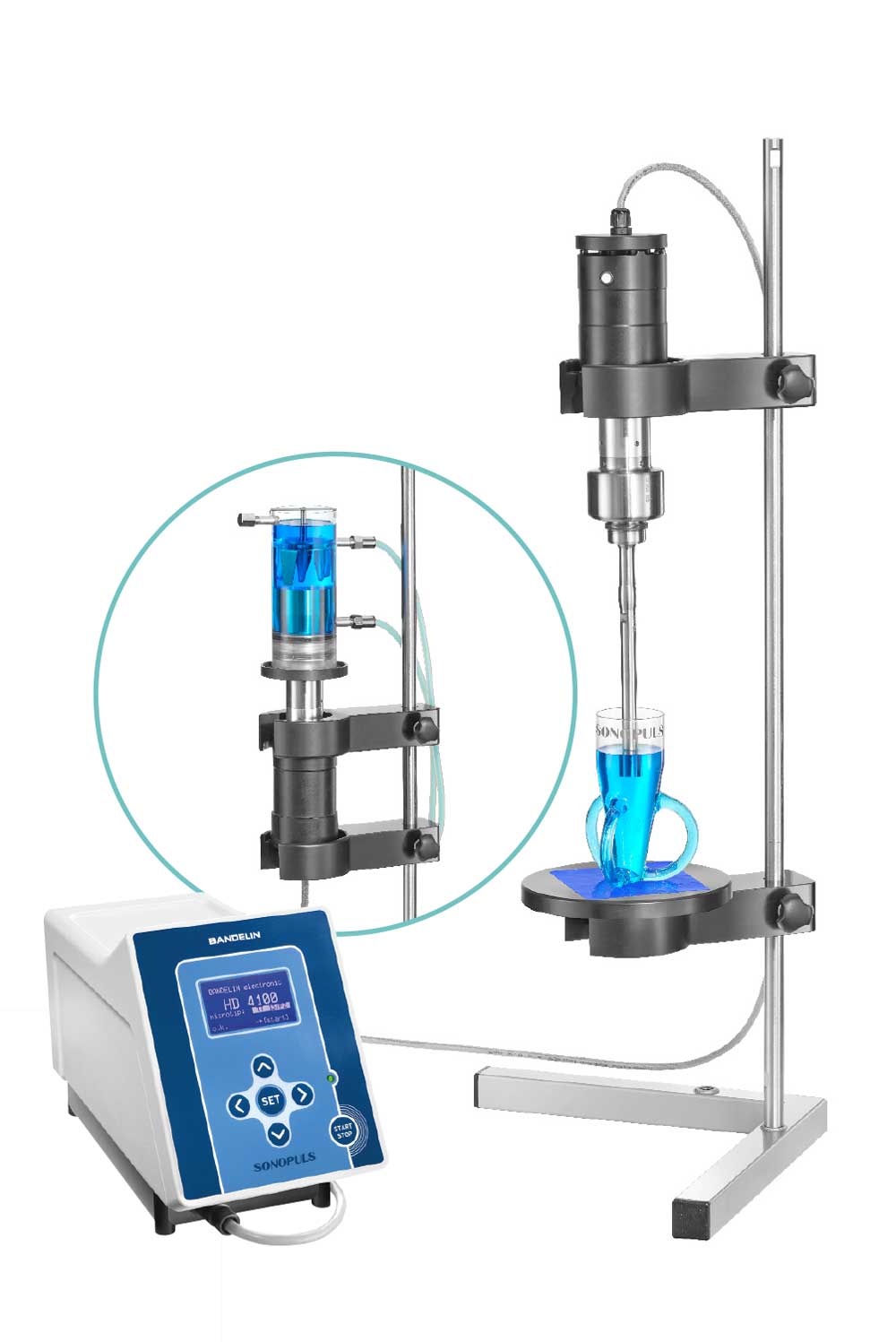 New:
Sound proof box LS 40
Cavitation produces noise which is perceived as unpleasant by the user and others in the vicinity. To reduce the noise level, it is recommended to use a noise box.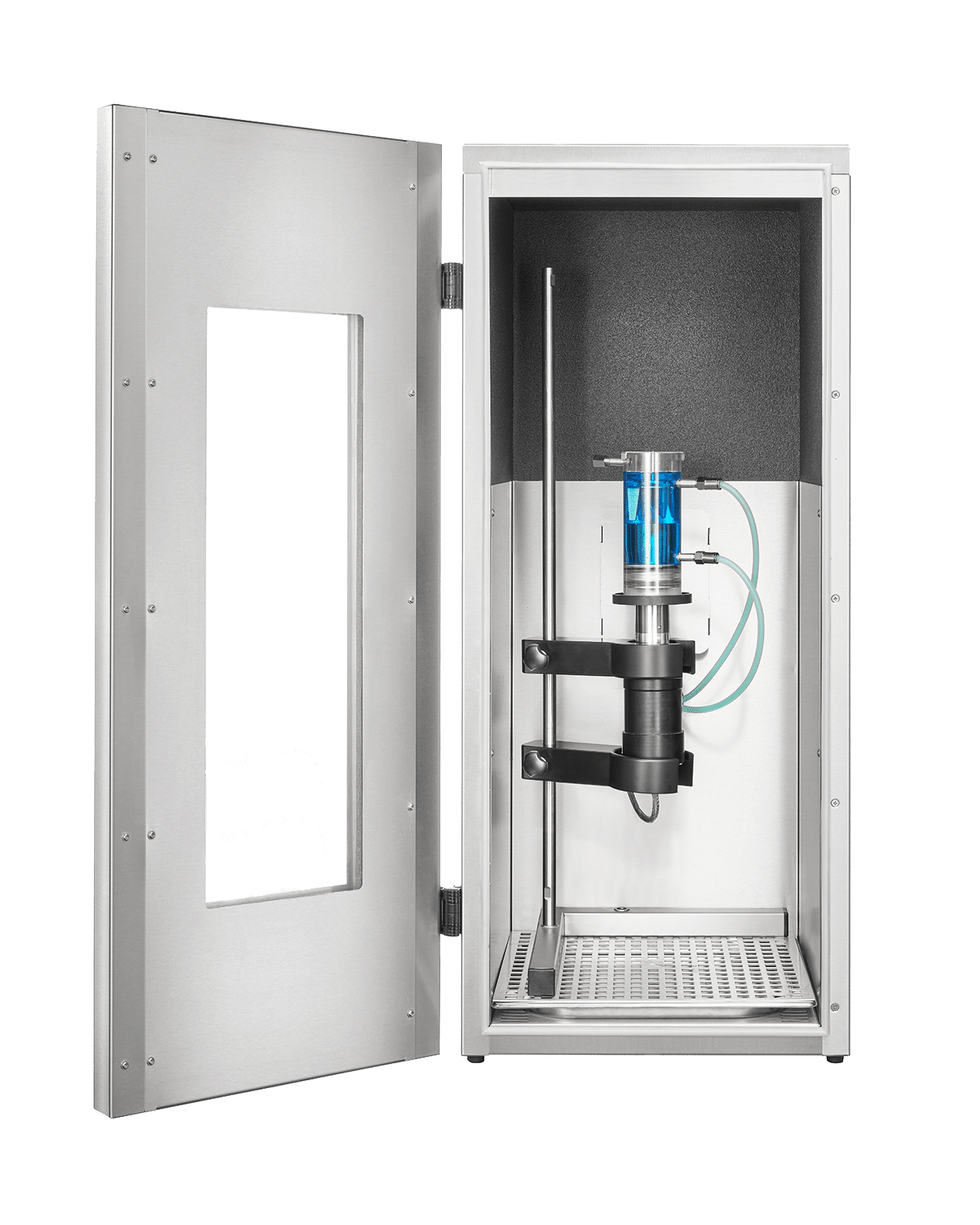 Example application in the video

We have put together an overview of sample cleanings to help you carry out optimal ultrasonic cleaning. Please visit our Youtube channel for more videos.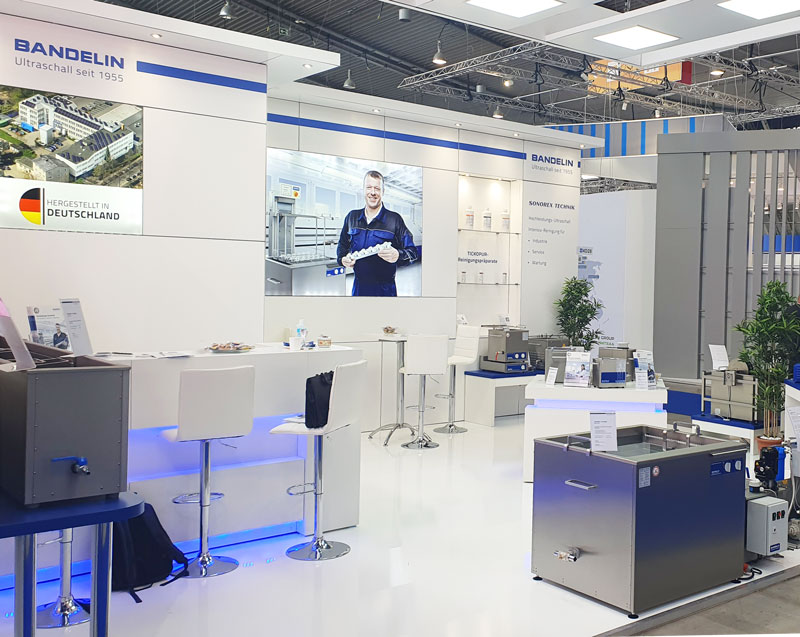 Bandelin exhibition stand
We are represented at numerous trade fairs. Visit us at our stand and let us advise you on your ultrasonic application. You can find the next trade fair dates where we are represented in the overview. Please feel free to contact us and arrange an appointment at the trade fair for your request. We are looking forward to your visit!