SONOREX PR 140 DH pipette cleaner
Clean and, above all, grease-free glass surfaces are a prerequisite for correct volume measurement: The liquid to be measured must run off the glass wall well and must not form droplets. Short cleaning times - no time-consuming washing. The device is also suitable for plastic pipettes, burettes and other glassware. 
Ultrasonic bath for cleaning volumetric instruments up to a length of 755mm
For glass volumetric instruments as well as long parts up to 755 mm length
With heater to help remove greasy residues
Frequency modulation "sweep" for a very homo- genous ultrasonic field; surfaces of the glassware are protected; an attack of the graduation and a glass abrasion are almost avoided, the process of a volume change of the glassware, compared to manual cleaning with rough sponges or brushes, is strongly reduced
Placement on the floor near a drain possible
Simultaneous cleaning and disinfection with STAMMOPUR 24 in case of contamination with infectious samples
Biodegradable preparations TICKOPUR for gentle removal of stubborn grease residues (R 33) or mineral impurities (TR 3)
Cleaning fluids can be used several times
Stainless steel tray made of 1.4301 (1.5 mm material thickness)
Folding handles for easier transport
Control panel - membrane keypad - flat and flush with the front of the unit - easy wipe cleaning of the unit surface
Time, DEGAS and optionally temperature, can be selected - even with a glove - at the touch of a button
Drain with ball valve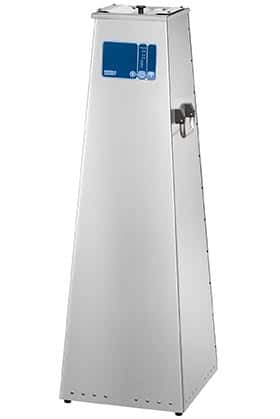 Ready-to-use set - order no. 2070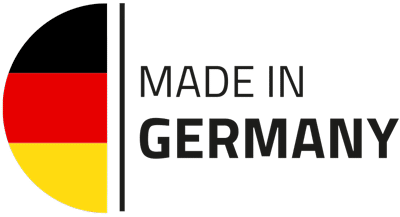 We - a Berlin-based family business in its third generation - specialise in the development, manufacture and distribution of ultrasonic devices, corresponding accessories and application-specific cleaning and disinfection preparations. The high vertical range of manufacture, a modern production facility and motivated employees distinguish us and are guarantors for constantly new quality products.