Tubs, basins, vibrating plates, flanges and other assemblies made of metal can be directly equipped with ultrasonic vibration systems for cleaning purposes or other sonication tasks if the use of submersible transducers or flat vibrating plates is not possible or not desired. These are customised products for which we will be happy to submit an offer.
The oscillating systems are bonded to the outer surfaces in such a way that the sound effect is directed into the liquid or onto an object in the liquid. Ultrasonic generators from 30 W generate the required ultrasonic power. The ultrasonic frequency can be 40 kHz, optionally also 25 kHz. The connection to the ultrasonic generator is made via an HF cable with AMP plug or via the proven Quick-Connect technology.
On request, suitable covers can be made for the fittings.
The oscillating systems can be controlled via control panels on the generator housing, via remote control cable or via PLC or PC via the RS232 interface. Thus, the ultrasonic systems can be optimally integrated into your product.
Please send us an enquiry for the dimensioning of your application.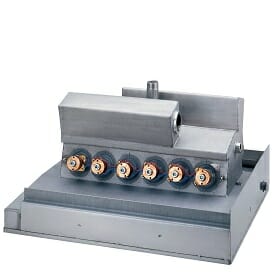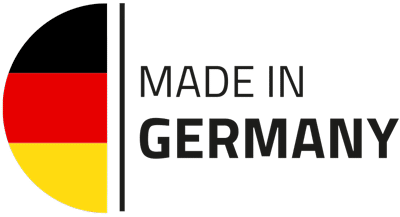 We - a Berlin-based family business in its third generation - specialise in the development, manufacture and distribution of ultrasonic devices, corresponding accessories and application-specific cleaning and disinfection preparations. The high vertical range of manufacture, a modern production facility and motivated employees distinguish us and are guarantors for constantly new quality products.