Since 1955, our family-owned company has been developing, producing and distributing high-performance ultrasonic equipment as well as suitable accessories and cleaning and disinfection products for the industrial, medical and laboratory sectors. Due to the very wide range of products for ultrasonic cleaning and also the implementation of process engineering processes, we are perceived as a complete supplier for the ultrasonic sector. The high degree of specialisation in the versatile applications enables optimal solutions for our customers. 1946
Wilhelm Bandelin founds RADIOLUX GmbH in Berlin-Steglitz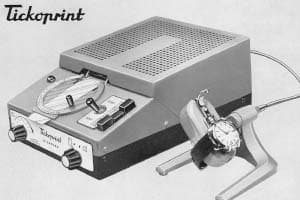 1954
Renaming to TICK-O-GRAPH
1955
Manufacture of high-performance ultrasonic cleaning equipment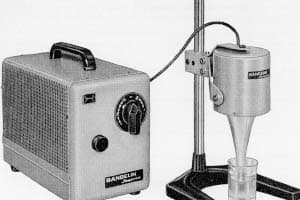 1964
Completion of the first ultrasonic homogenising gates with tube technology
1964
First submersible transducer with power generator
1967
SONADENT - Tartar remover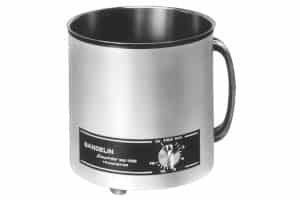 1971
SONOREX TRANSISTOR RK
Ultrasonic baths with transistor technology
1982
SONOREX Z
Two-part ultrasonic built-in units for the medical sector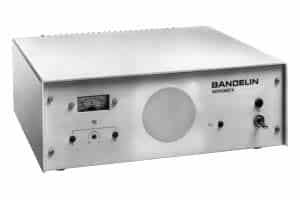 1985
SONOREX TECHNOLOGY TG
Power generators with thyristor technology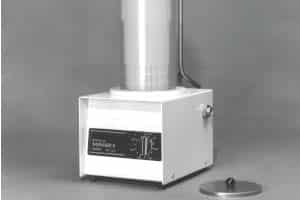 1986
SONOREX PR
Ultrasonic pipette cleaner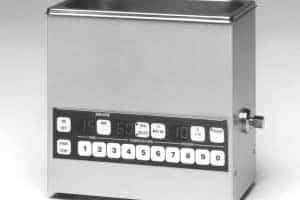 1990
SONOREX DIGITAL DK
Digital ultrasonic baths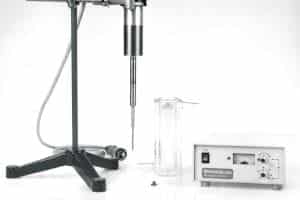 1991
SONOPULS HD
Ultrasonic homogenisers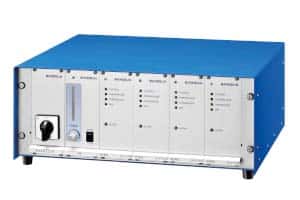 1992
SONOREX LG
Market launch of controllable and constant-power ultrasonic generators
1996
Initial certification according to
ISO 9001 & ISO 46001
1996
SONOREX TECHNOLOGY RM
Modular ultrasonic baths

SONOREX TECHNOLOGY MB
Lifting device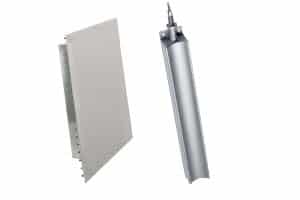 1998
SONOREX TECHNOLOGY
Submersible transducers, flat transducer plates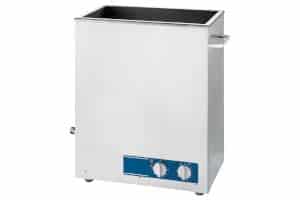 2001
SONOREX TECHNOLOGY W
Ultrasonic bathsf for shipping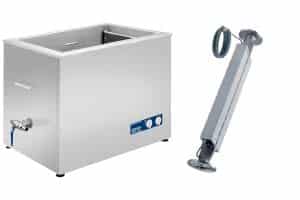 2002
SONOREX TECHNOLOGY ZM
Two-piece industrial cleaning equipment
SONOREX TECHNOLOGY RB
SONOBLOC tubular reactor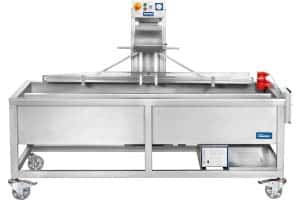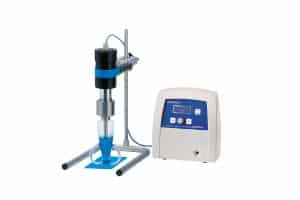 2004
SONOPULS HD
3000 Series Ultrasonic Homogenisers
2005
SONOREX DIGITEC DT/RC
Digital ultrasonic cleaning baths with infrared interface and WINSONIC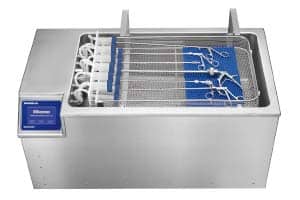 2006
SONOMIC MC
Ultrasonic bath for MIS instruments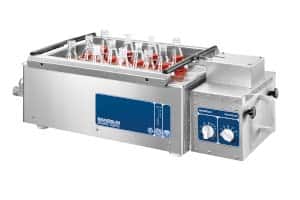 2008
SONOSHAKE
for sample preparation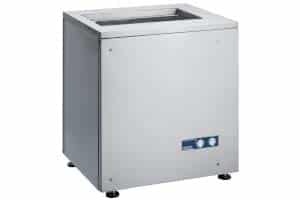 2009
SONOREX TECHNOLOGY TO
Tog dryer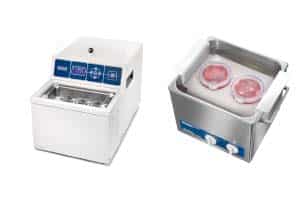 2010
SONOCOOL
Ultrasonic bath with cooling
BactoSonic
Ultrasound special bath for biofilm removal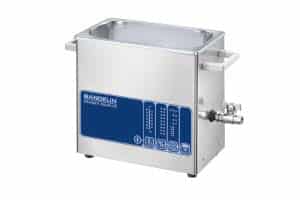 2013
SONOREX DIGIPLUS DL
Digital ultrasonic baths with power control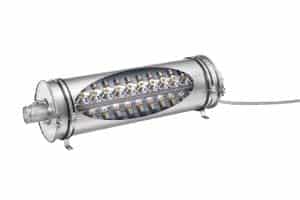 2013
SONOREX TECHNOLOGY RB
Ultrasonic tube reactors
3/5 inch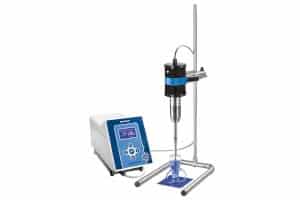 2014
SONOPULS HD
Series 4000 Ultrasonic Homogenisers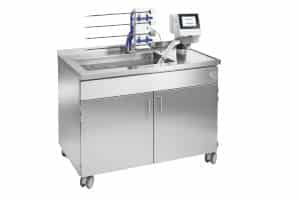 2016
TRISON 3000
Ultrasonic bath for robotic instruments
2017
SONOREX TECHNIK IP67 Generator
The world's first waterproof ultrasound generator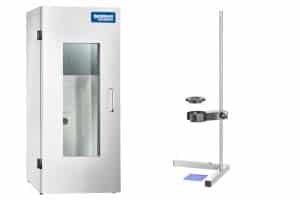 2020
Noise protection box LS 40 &
Holding frame HG 40 as accessory for ultrasonic homogenisers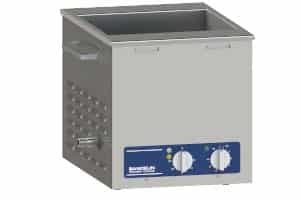 2020
SONOREX TECHNOLOGY UT
Recirculating air dryer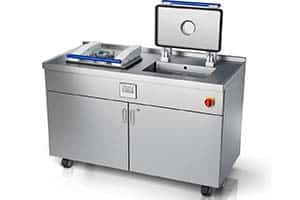 2021
SONOREX CNp 28-2
High-performance ultrasonic baths with pulsed vacuum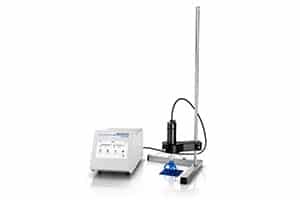 2022
SONOPULS HD Series 5000
Ultrasonic homogenisers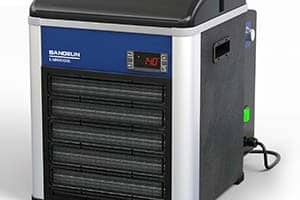 2022
LABOCOOL LC 200
Laboratory cooler for homogenisers
LABOCOOL LC 400
Laboratory cooler for standard ultrasonic baths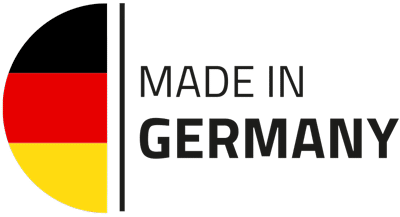 We - a Berlin-based family business in its third generation - specialise in the development, manufacture and distribution of ultrasonic devices, corresponding accessories and application-specific cleaning and disinfection preparations. The high vertical range of manufacture, a modern production facility and motivated employees distinguish us and are guarantors for constantly new quality products.