Microprocessor-controlled generators LG supply the required HF power up to 9000 watts for the operation of ultrasonic oscillating systems and ultrasonic cleaning devices. As standard, the connection is made with Quick Connect technology. All modules in the LG generator can be conveniently inserted from the front without any conversions or reprogramming.
IP67 SG 1510 type generator
Waterproof and dust protected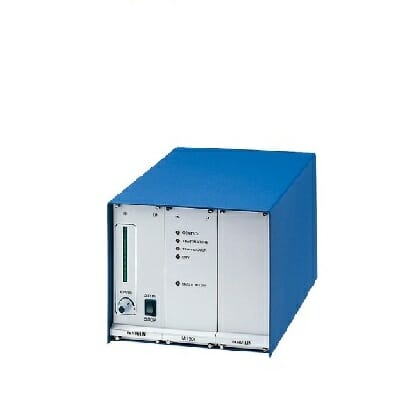 LG 1510T/LG 1001 T PRO
LG generator in table-top housing (T). For up to 2 power modules.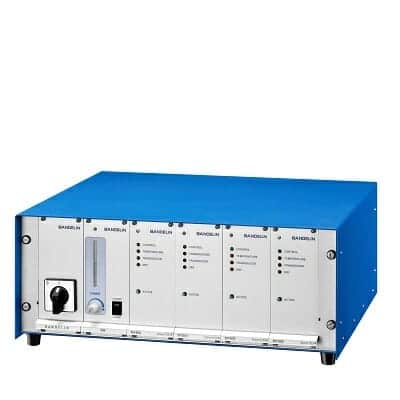 LG 6040 F/PRO
LG generator in industrial housing (F). For up to 4 power modules.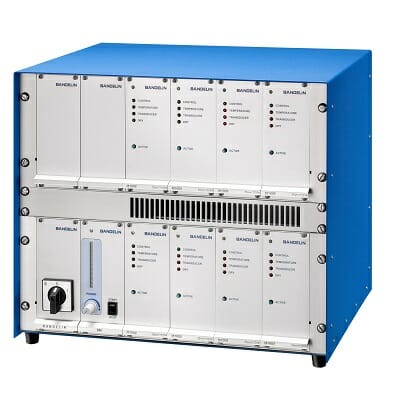 LG 9060 D/PRO
LG generator in industrial housing (D). For up to 8 power modules.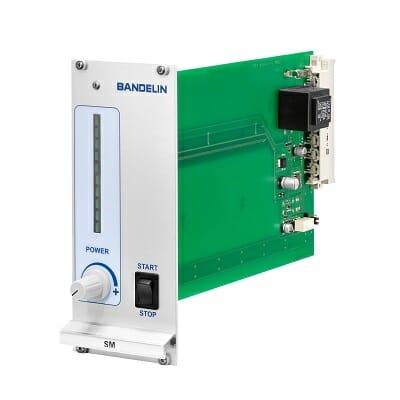 Processor module
SM 3/PRO 3
The generators are controlled via the SM 3 or PRO 3 operating modules.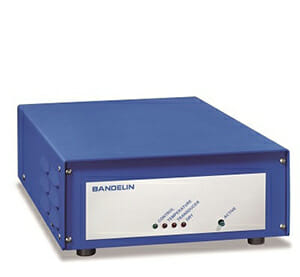 TG 1503/TG 3003
TG generator in compact housing for up to 2 power modules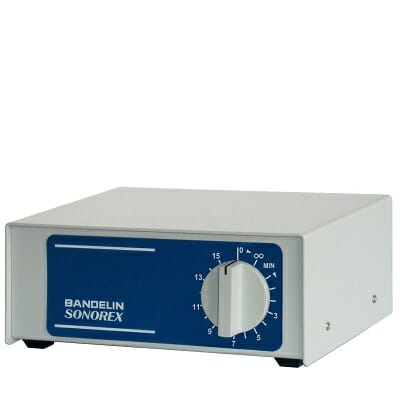 TG 50/100
TG generator for special assemblies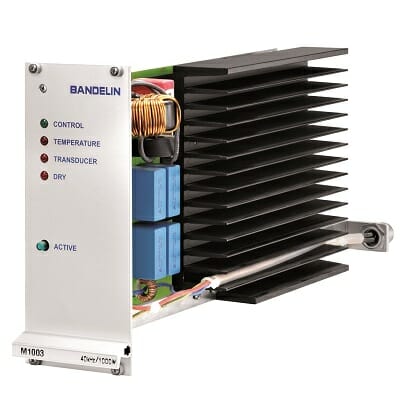 M 1003/M 1503
The core of all generators are power modules up to 1500 W with control of all working parameters by a built-in microprocessor.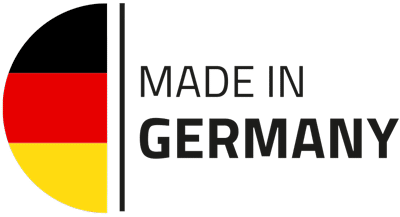 We - a Berlin-based family business in its third generation - specialise in the development, manufacture and distribution of ultrasonic devices, corresponding accessories and application-specific cleaning and disinfection preparations. The high vertical range of manufacture, a modern production facility and motivated employees distinguish us and are guarantors for constantly new quality products.