A suitable stainless steel lid for an ultrasonic bath protects the bath fluid from external contamination and prevents unpleasant odours from the added cleaning or disinfecting preparations. In addition, the noise emission that may be perceived as annoying during operation of the ultrasonic bath is reduced. The lid is designed in such a way that any condensation water that arises is led back into the tank. The lid is suitable for simultaneous use with a hanging basket.
Lid for SONOREX TECHNIK units
Lid for SONOREX PIPET CLEANER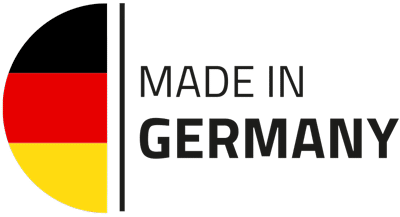 We - a Berlin-based family business in its third generation - specialise in the development, manufacture and distribution of ultrasonic devices, corresponding accessories and application-specific cleaning and disinfection preparations. The high vertical range of manufacture, a modern production facility and motivated employees distinguish us and are guarantors for constantly new quality products.